Cars for Homes Vehicle Donation Program
Do you have an old or unneeded car, truck, boat or other vehicle sitting in your driveway, or taking up space in your garage? Consider donating it to Habitat for Humanity through Cars for Homes. Not only will you be helping Habitat provide decent, affordable housing, you might be helping the environment as well.
Why should I donate my car?
Habitat for Humanity International arranges the sale or recycling of your old vehicle and donates the net proceeds to us!
You may qualify for a tax deduction for donating a vehicle.
Thirty percent of cars donated to Habitat are recycled for materials or sold for reusable parts.
Recycling steel uses less energy and natural resources and produces less carbon pollution.
Taking an inefficient older car off the road helps save gas and improves air quality.
Visit http://www.habitat.org/carsforhomes or call 1-877-277-4344 to start the process!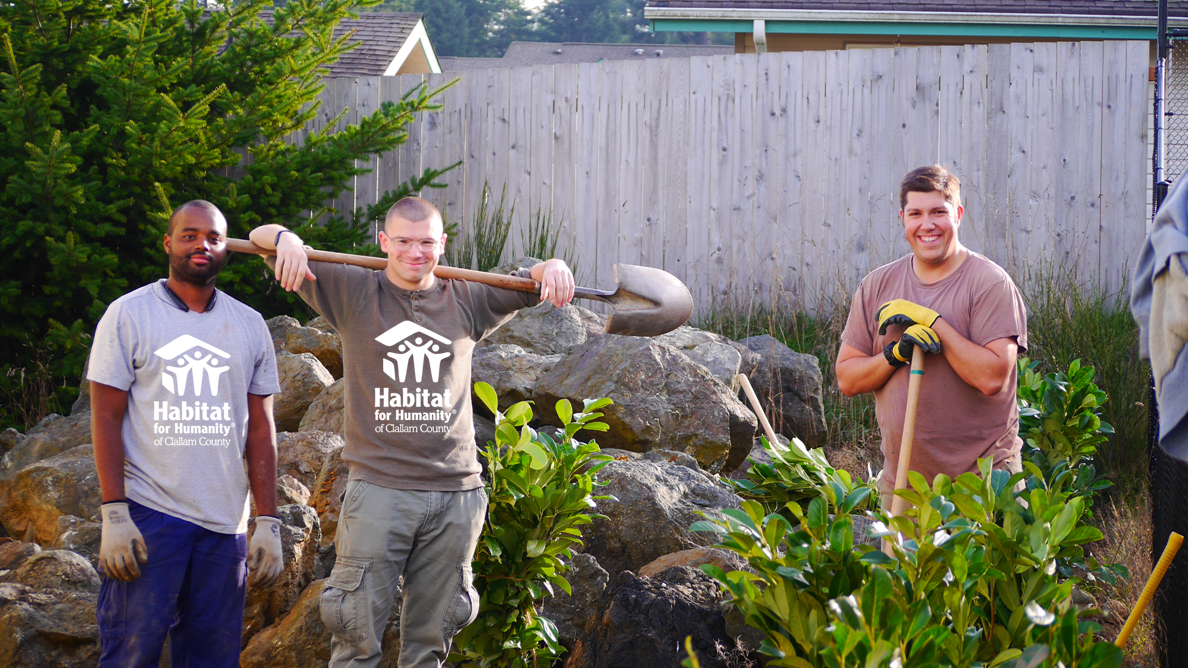 Volunteer
Volunteering with Habitat is a fun and rewarding experience! From the construction site, to the Habitat Store, to our committees, every volunteer position offers you an opportunity to take part in changing the lives of local individuals and families. No experience or special skills required - sign up today!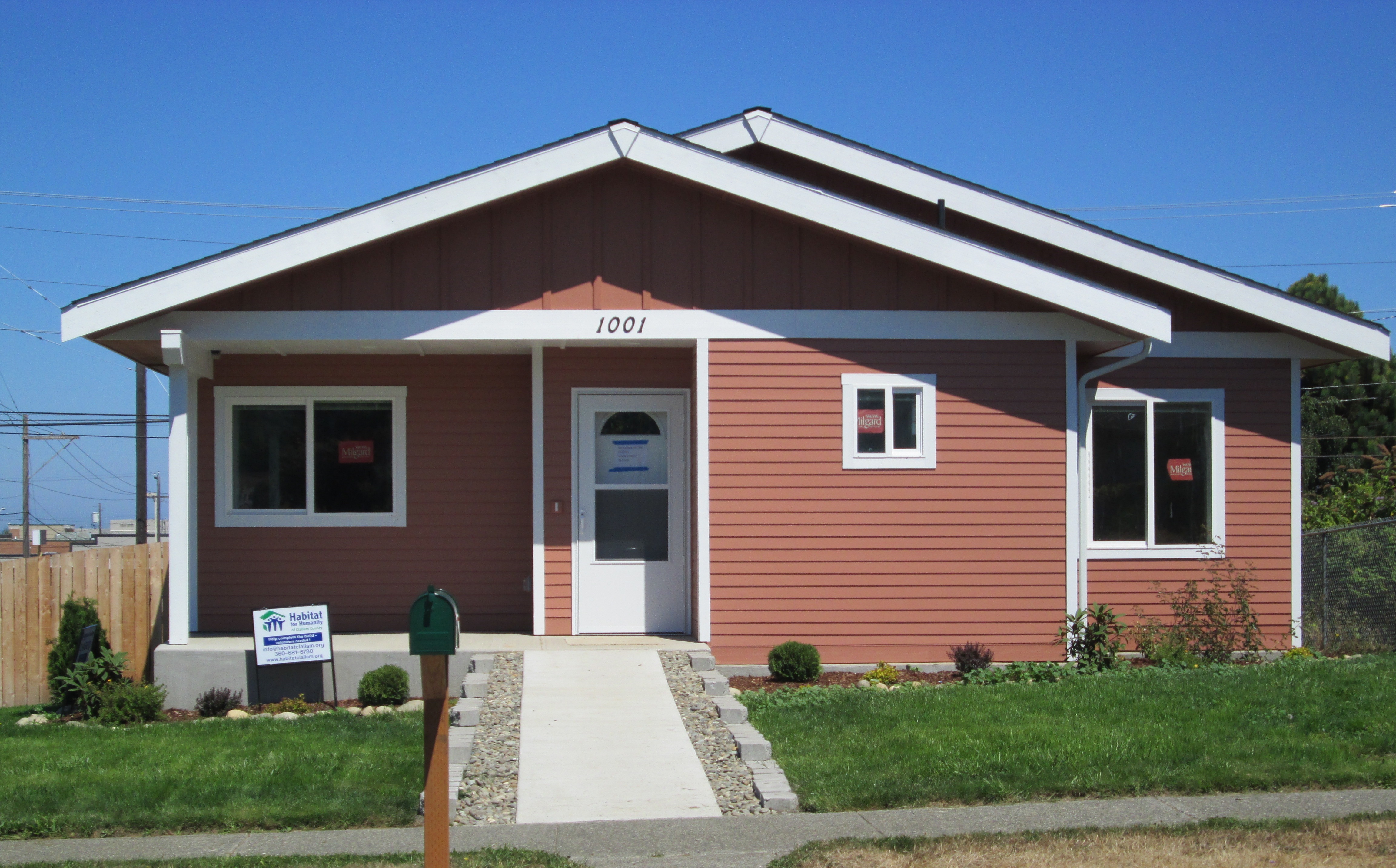 How to Apply
We hold a new homeowner information meeting once per year.  Please check our website for updates and meeting notices.   Click on the image above for eligibility requirements. 
We are pledged to the letter and spirit of US policy for the achievement of equal housing opportunity throughout the nation. We encourage and support an affirmative advertising and marketing program in which there are no barriers to obtaining housing because of race, color, religion, sex, handicap, familial status or national origin.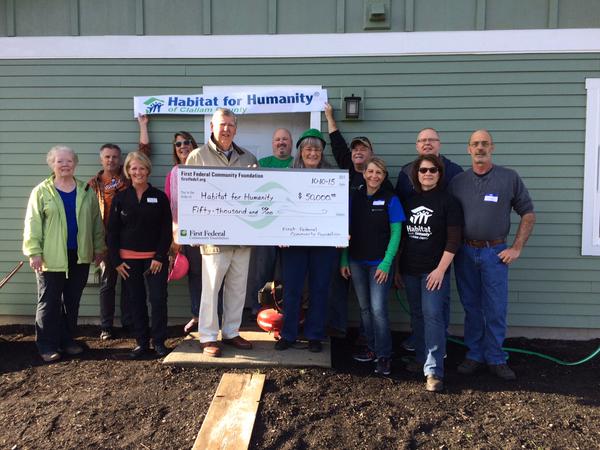 Donate
Help Habitat for Humanity of Clallam County fight the poverty housing crisis by making a tax-deductible gift today. Habitat is working everyday on and off the build site to fight the affordable housing crisis. Partner with us and empower your organization and yourself by giving back to your community.