Neighborhood Revitalization
In 2015, we added a new program to our scope of work to allow us to have a greater impact in our community and to serve more homeowners. Neighborhood Revitalization (NR) is a home preservation, repair and weatherization program designed to help low-income homeowners maintain the integrity of their homes while contributing to building a stronger and healthier community. 
NR encompasses three housing solutions that will allow low-income homeowners to repair, strengthen and beautify their homes at a price they can comfortably afford. Homeowners interested in the NR program must demonstrate a need for assistance, the ability to repay a low-interest loan, and a willingness to invest sweat equity by helping complete the work themselves. Each housing solution will address a different need and the cost and duration of each project will vary. 
At this time we are only accepting applications for Home Preservation projects in Sequim or Port Angeles. To apply, please download the NR application below and return it to us at PO Box 1479 in Port Angeles.
Home Preservation (A Brush with Kindness) covers the following services:
Exterior paint
Window/door repair
Minor siding/trim repair
Porch, stair or ramp repair
Landscaping and yard clean-up
Weatherization
For help with weatherization, please visit the Olympic Community Action Programs website at https://olycap.org/get-help/weatherization.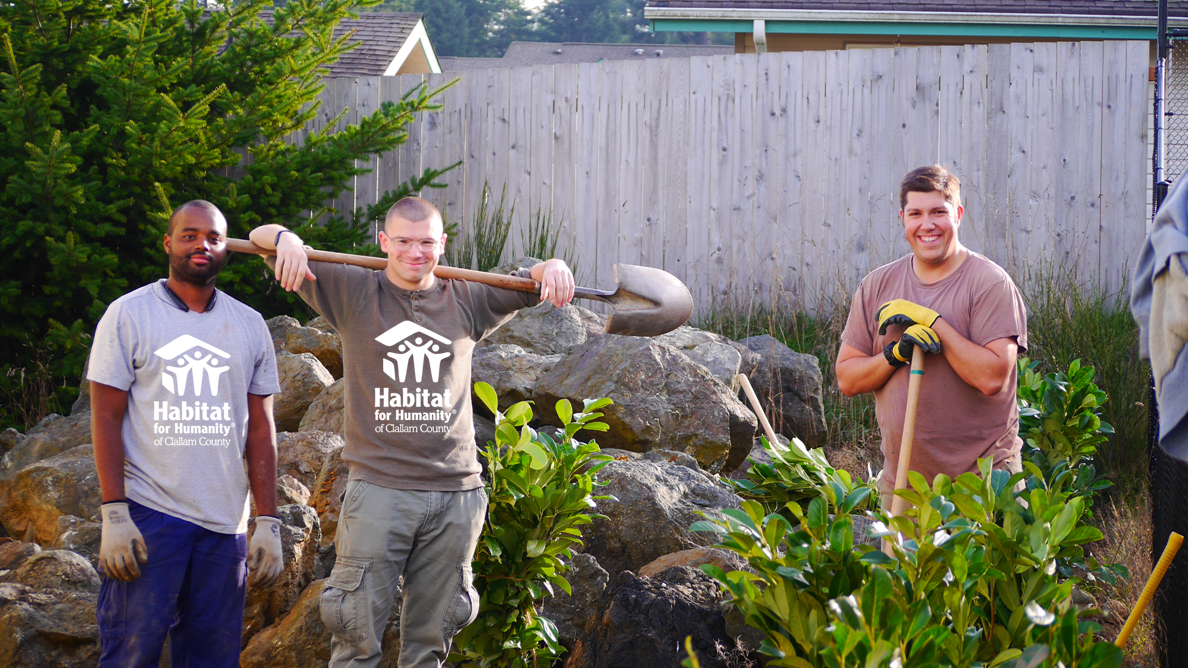 Volunteer
Volunteering with Habitat is a fun and rewarding experience! From the construction site, to the Habitat Store, to our committees, every volunteer position offers you an opportunity to take part in changing the lives of local individuals and families. No experience or special skills required - sign up today!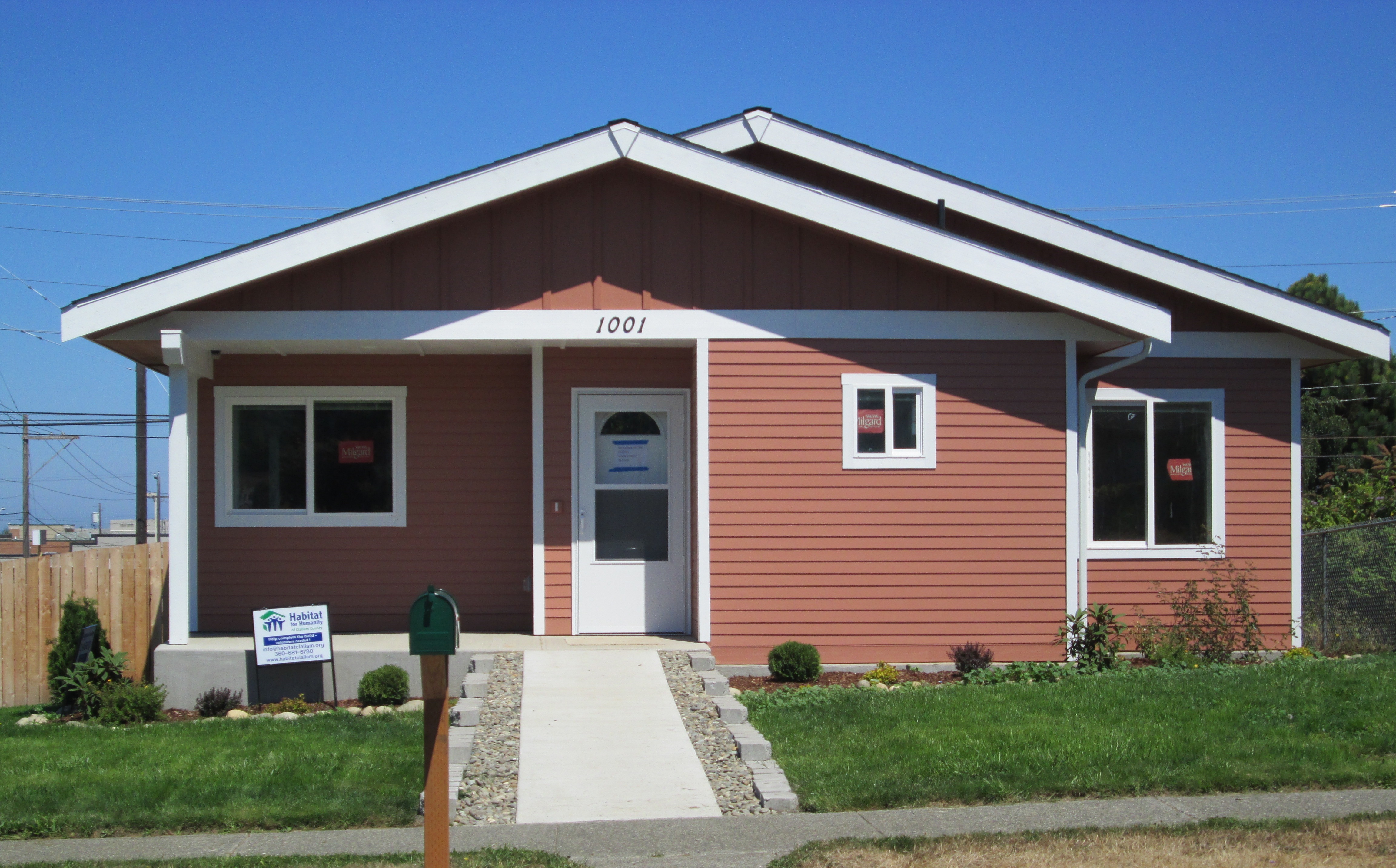 How to Apply
We hold a new homeowner information meeting once per year.  Please check our website for updates and meeting notices.   Click on the image above for eligibility requirements. 
We are pledged to the letter and spirit of US policy for the achievement of equal housing opportunity throughout the nation. We encourage and support an affirmative advertising and marketing program in which there are no barriers to obtaining housing because of race, color, religion, sex, handicap, familial status or national origin.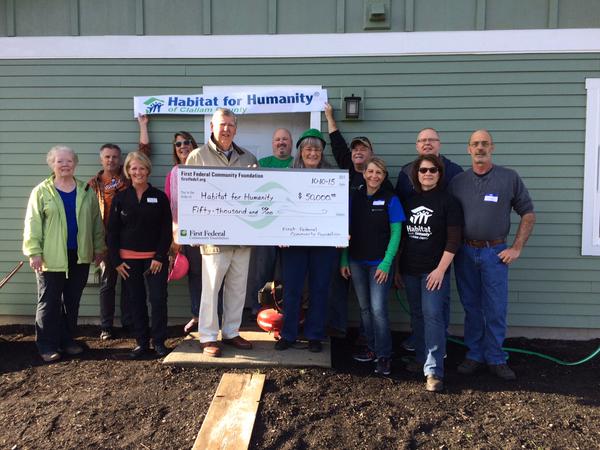 Donate
Help Habitat for Humanity of Clallam County fight the poverty housing crisis by making a tax-deductible gift today. Habitat is working everyday on and off the build site to fight the affordable housing crisis. Partner with us and empower your organization and yourself by giving back to your community.