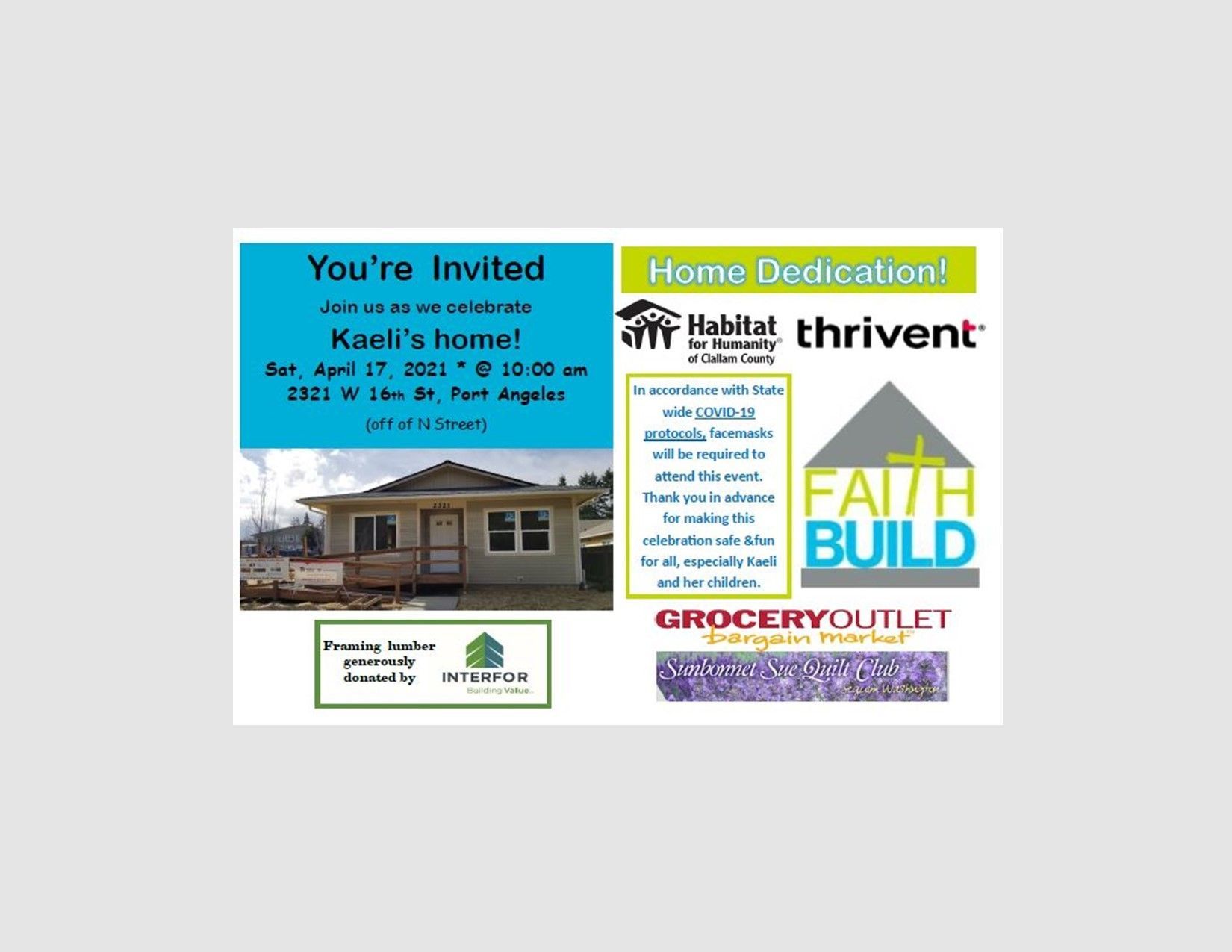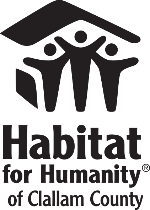 Kaeli's Home Dedication
Please join us as another Family receives the keys to their new Habitat Home-opening the door to a new life! Take part in the key presentation ceremony, meet the Family Partner, Habitat staff, board members and volunteers that have worked so hard to make this dream a reality for Kaeli and her 3 beautiful children. Stay to take a tour of their home and enjoy a reception afterward.
In accordance with State wide COVID-19 protocols face masks will be required to attend this event.  Only 8-people at a time will be allowed inside the home for a tour.  Thank you in advance for making this celebration safe and fun for all!
Saturday, April 17, 2021 @ 10:00 AM
2321 W. 16th St. (0ff 0f N. St.) Port Angeles, WA