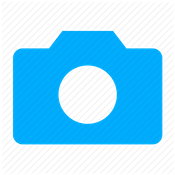 Recently Completed
Erin's Home - Port Angeles
Erin and her 2 beautiful girls

Wall Raising - August 10, 2019

Making Progress

Handing over the keys - June 27, 2020

Thank you to all the community partners that help make this happen!
---
Mark & Cecie's Home
Mark, Cecie & their 2 adorable boys

Wall Raising-July 19, 2017

Home Dedication-August 18, 2018
---
Eula's Home - Port Angeles
Eula Cook and her granddaughter Brielle

Construction Kick off

Handing over the keys! 7-2-16
Taya's Home - Port Angeles
The Dancel Family

On May 3rd, we officially started construction of the Dancel family home in our Port Angeles development with a Wall Raising Ceremony.

Future homeowner Taya Dancel leaves a message of thanks on the studs of her new home.

Hartnagel's Team Build Day June 9th

A second volunteer crew from Hartnagel/Angeles Millwork in Port Angeles display their handiwork.

Dedication

The Dancel family received the keys to their new home at a dedication ceremony on April 10th.
---
Jaime's Home, Port Angeles
The Commerton Family

Oct 18, 2014 - Congressman Derek Kilmer, Representative Steve Tharinger and Clallam County Commissioner Mike Chapman spent the day building the Commerton home alongside Habitat board members and volunteers.

Congressman Kilmer meets board member Margaret Crayton and homeowner Jamie Commerton.

Almost Complete!

The finished product
---
Mark & Trina's Home- Maloney Lane, Forks
The Weaver Family

The Weavers break ground.

Mark Weaver putting in his sweat equity.

Current progress.

From left to right: Volunteers Bob Tiemeyer and Bill Terrill and Forks Construction Supervisor Connor Nielson.

Siding!

All done!

The Weaver family in front of their new home.