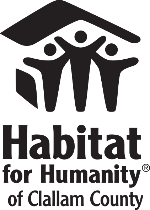 Committee Descriptions
---
Executive Committee:
Purpose: Can act in an emergency whenever quick and decisive action is called for. The Board may also delegate specific tasks to the Executive Committee such as governance of recruitment. 
Finance Committee:
Purpose:  The role of the finance committee is primarily to provide financial oversight for the organization. 
Succession Planning Committee:
Purpose: Committee duties include to establish how the succession candidates are to be trained to take over the ED duties and ongoing recruitment for the Board and Advisory Council.
Construction Committee:
Purpose: Develop the Affiliate's standardized house plans and manage all phases of construction and Neighborhood Revitalization projects.
Faith Engagement Committee:
Purpose: The committee is to recognize, celebrate, provide support for, organize, reach out to, and increase participation form faith organizations in our service area. Provide an opportunity to put faith into action with tangible results.
Family Selection Committee:
Purpose: The committee has the responsibility for reviewing accepted applications of potential homebuyers and  Neighborhood Revitalization projects, completing home visits, interview potential clients, and their families, and make recommendations regarding applicants to the Board of Directors.
Family Partner Committee:
Purpose: To ensure that systems and policies are in place at the Affiliate to effectively support, guide, and encourage each homeowner to a successful home buying/owning or repairing experience.
Fundraising/Grant Committee:
Purpose: To ensure fundraising is done well. Fundraising should be done by all Board members, with various staff members supporting the Board members.
Advisory Council:
Purpose: An Advisory Council is a body that provides non-binding strategic advice to the management of an organization.  The informal nature of an Advisory Council gives greater flexibility in structure and management compared to the Board of Directors.  A nonprofit's Advisory Council assists with fundraising and development. Members are encouraged to open their own personal and business networks to the organization to help find new prospects, event attendees, and corporate sponsors. In addition, an Advisory Council is a collection of individuals who bring unique knowledge and skills which augment the knowledge and skills of the formal Board of Directors in order to more effectively guide the organization.