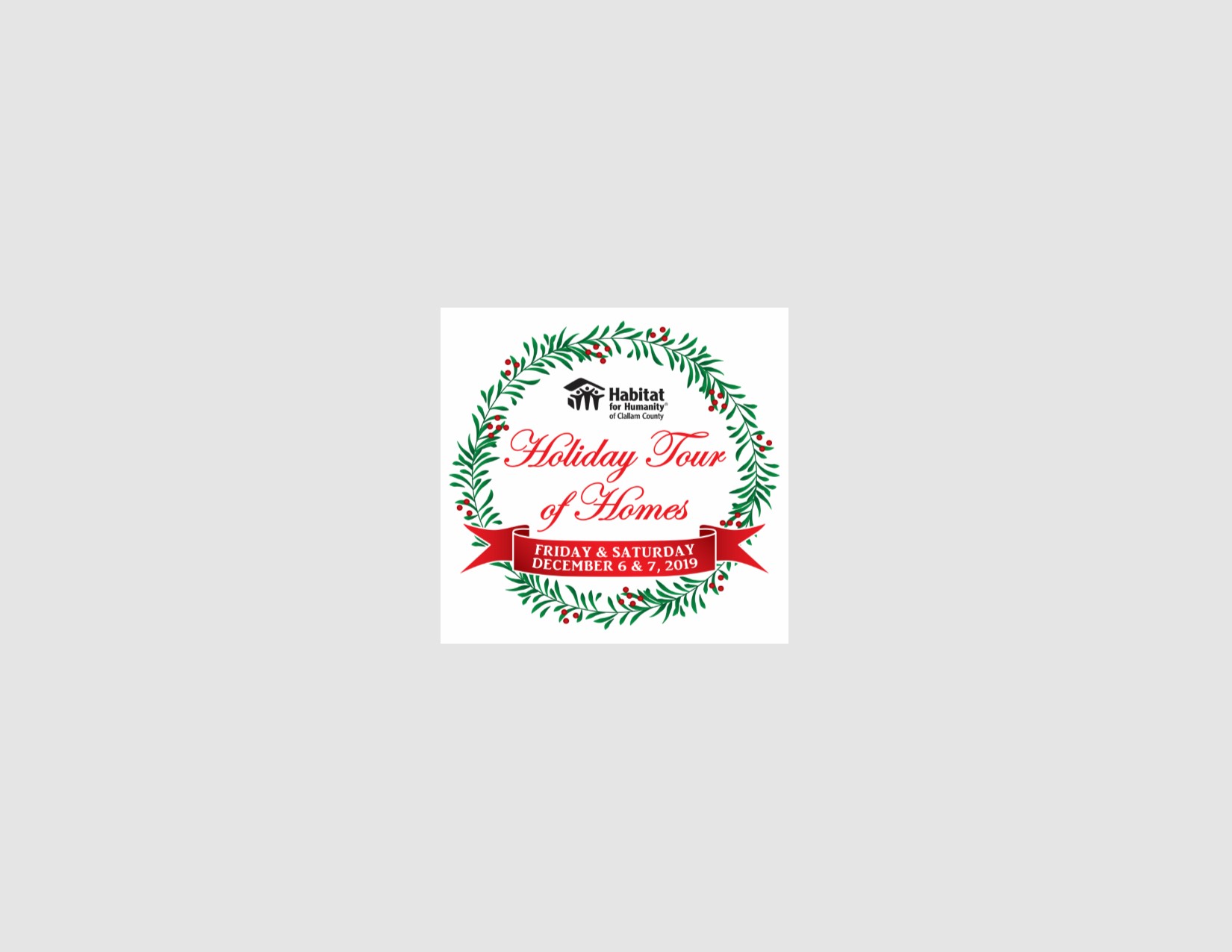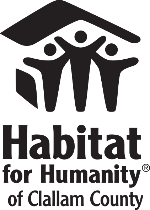 Tickets for 2019 Holiday Tour of Homes available NOW!
Habitat for Humanity of Clallam County is delighted to host our first ever Holiday Tour of Homes December 6th & 7th! Join friends and neighbors to get an intimate home tour experience allowing guests a "behind the doors" look at stunning homes, decorated for Christmas using local designers and merchants.  Tickets are $30.00 per person, on sale NOW!
                     A Few Things You Need to Know Before the Tour:
• Please arrive at Sequim Community Church, 950 N. 5th Ave. and check in 30 minutes prior to your scheduled tour.
• A complete tour may last up to three hours.
• Please be prepared to walk indoors, outdoors, and navigate steps while on the tour.
• You will be asked to remove your shoes upon entering each home on the tour. A bag will be provided to carry your shoes in.
• Please wear an appropriate style of shoe that can be easily removed.
• Photos and videos of the homes are NOT permitted while on the tour. This includes photos and videos using cell phones.
• Tour participants must be 12 years or older to go on the tour.
• ONLY services animals for those with disabilities are permitted. 
• Buses and homes may not be ADA accessible.
• Bathrooms in the homes will NOT be available for use, however there will be restrooms at Sequim Community Church for use before and after the tour. 
• In the case of inclement weather or a missed bus, we will do our best to get you on the next available bus, but there is no guarantee you will be rescheduled.
• In the case of inclement weather, tour schedules may be adjusted. You will be notified via the phone number provided during ticket ordering.
 
Thank you to this year's generous sponsors:
This Year's homes decorated by: