Habitat for Humanity of Clallam County builds and rehabilitates simple, decent affordable homes in partnership with hardworking low-income families. At Habitat for Humanity, we believe that everyone deserves a decent place to live. Our program gives people a "hand up, not a hand out." We empower families who are willing to work hard to achieve their dream of home ownership.

When we are ready to select another qualified homeowner, a meeting notice will appear here and will also be advertised through the local media and with flyers distributed throughout the community. In the meantime, click on the "How to Apply" link above to learn more about the qualification criteria.
Now Hiring! AmeriCorps National Construction Crew Leader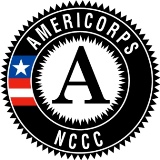 Construction Crew Leader 
Position begins Fall 2015
As a Construction Crew Leader, you are an integral part of building homes and better neighborhoods in Clallam County. This position involves hands-on construction tasks such as demolition, site prep, framing, insulation, drywall, flooring, roofing, finish carpentry and landscaping.

Benefits of Service:

Skills for the future
Living allowance up to $ 12,530
Education award of $ 5,730 
Personal and sick leave
Health care plan
Student Loan Forbearance 
Child care assistance
Follow this link to learn more and apply today!
http://www.habitat.org/job/wa-port-angeles-national-construction-crew-leadership

---
New Store Hours!
Now open Tuesdays!
Tuesday - Friday   10 to 5:30
Saturday     10 to 5:00